We warmly invite you to join us for a week of classes, meditation, kirtan, fellowship, and more
All events will be offered online and include: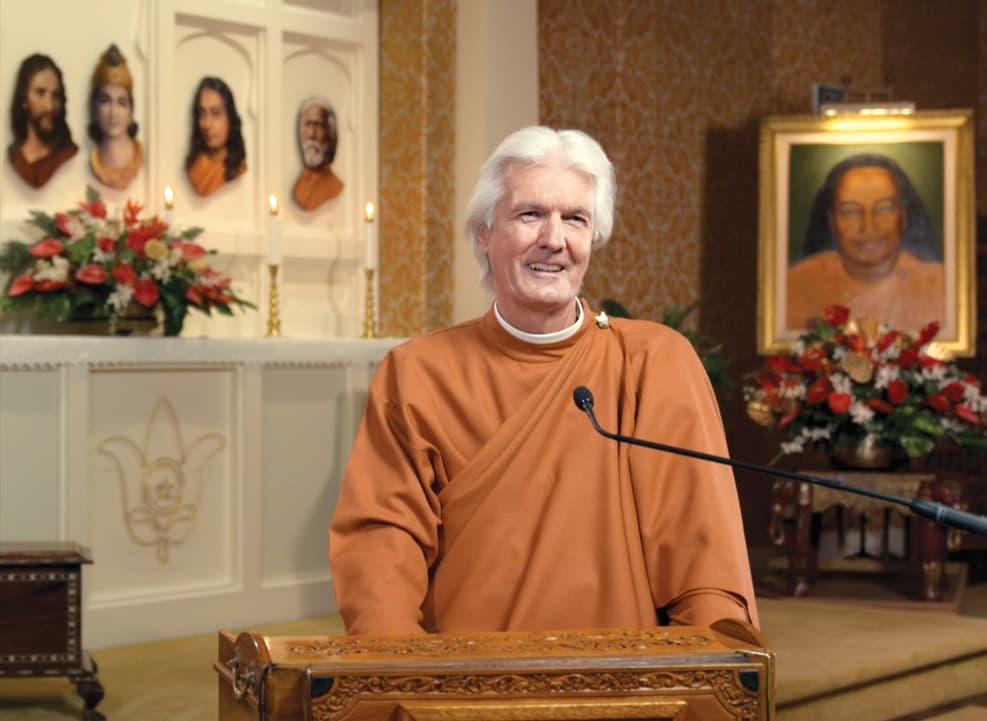 A satsanga with SRF/YSS President Brother Chidananda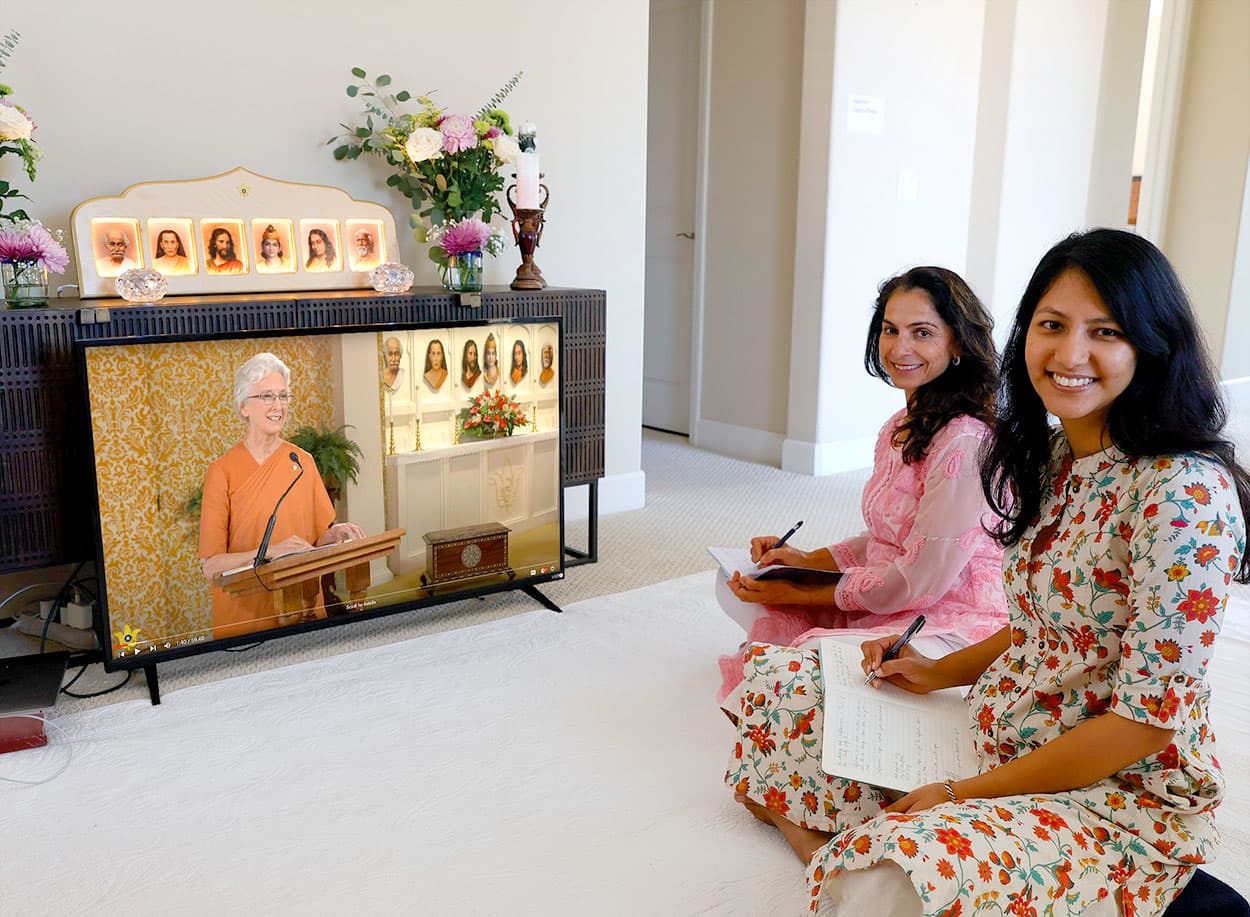 Classes on the "how-to-live" teachings of Paramahansa Yogananda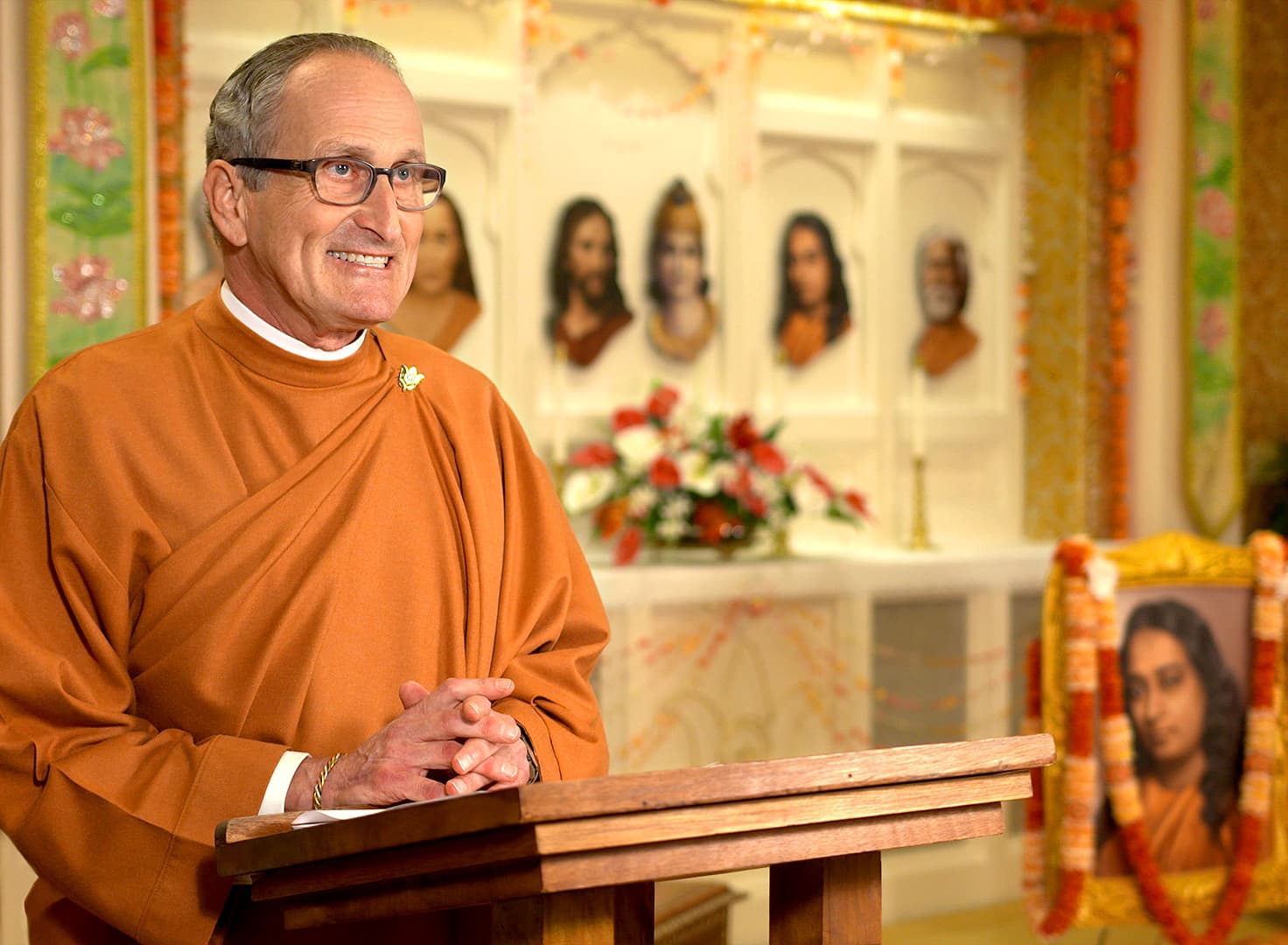 Meditation technique classes (for SRF Lessons students)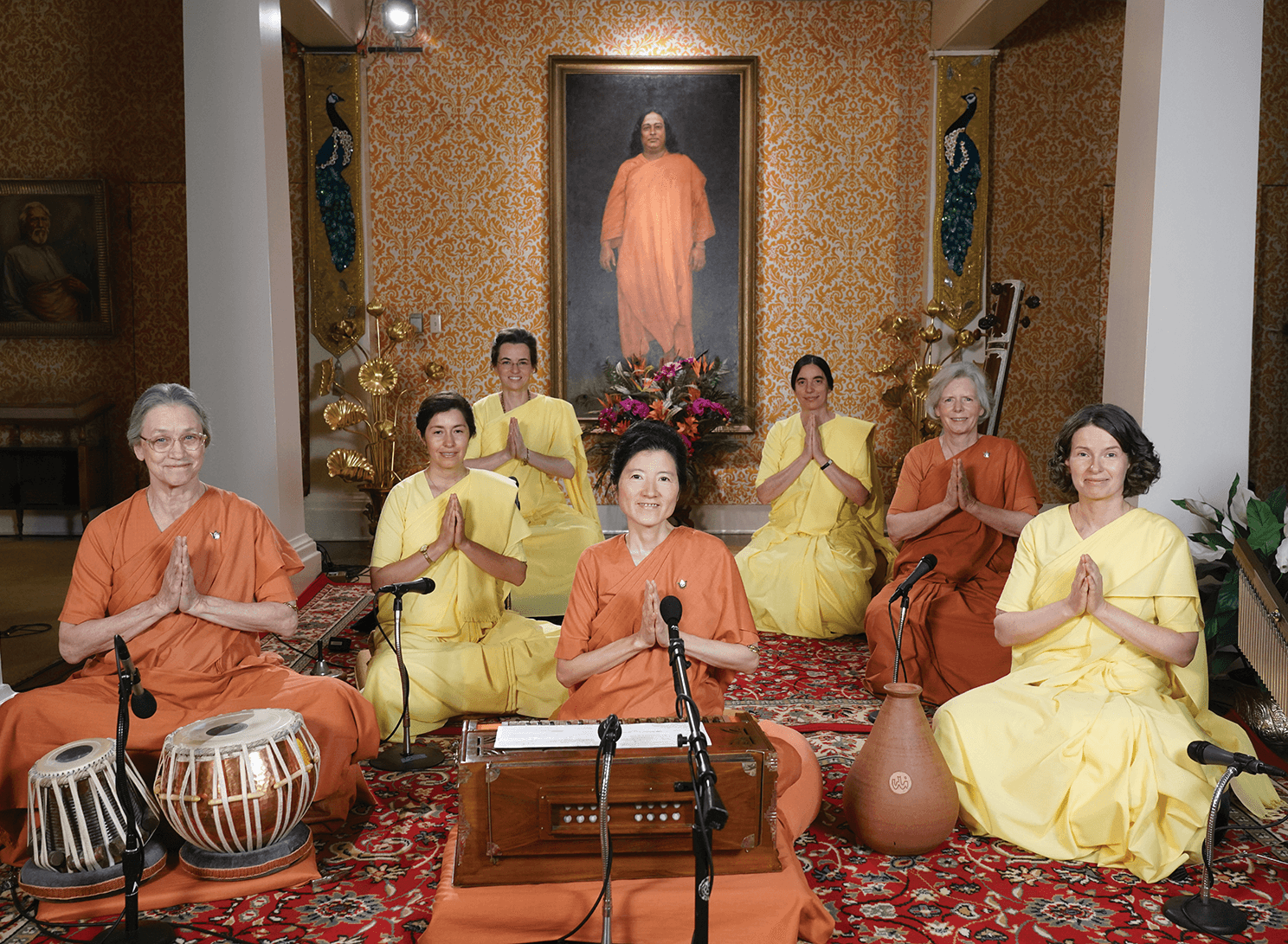 Kirtans (devotional chanting)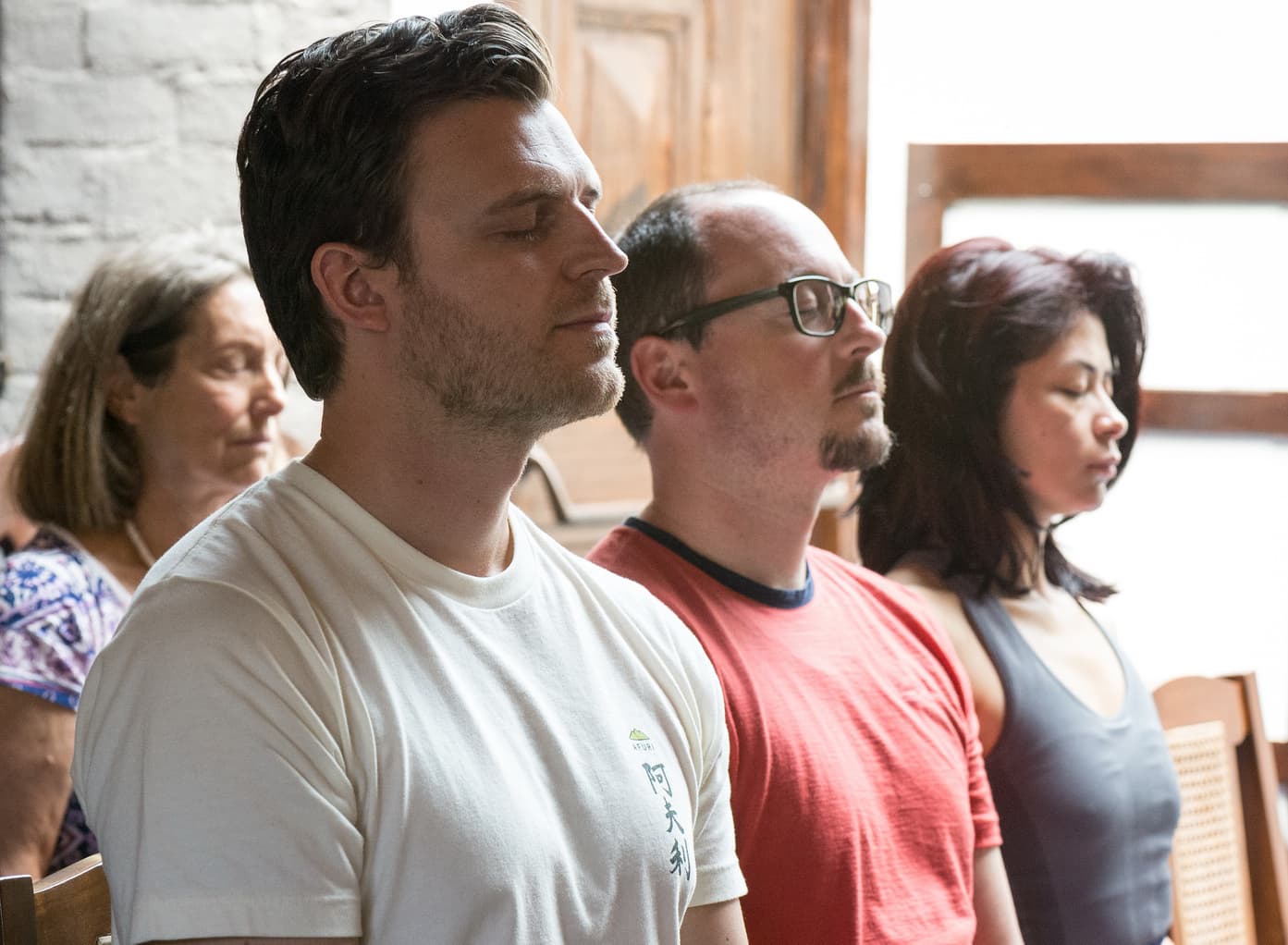 Group meditations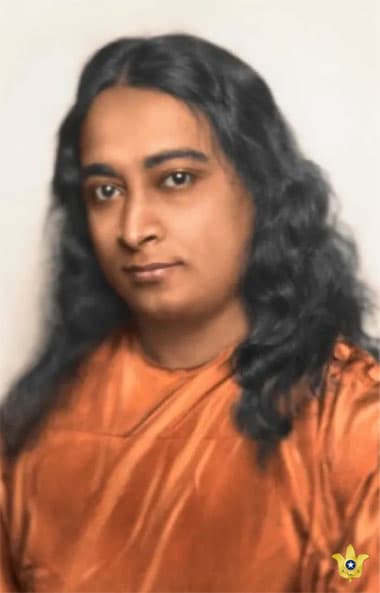 We are offering Convocation free of charge so that all those who wish to participate can do so. It is through the generosity of SRF members and friends that this possible. We welcome and are deeply grateful for all donations, which can be made at the time of registration and during the event.
Events
In-Person
Classes
In-person classes take place at our Southern California temples. Seating is limited. See schedule for times and locations. We will be livestreaming these evening classes (and meditations to follow) with live congregations.
Self-Guided Pilgrimages
Mother Center, Lake Shrine, Hollywood Temple, and Encinitas Ashram Center will be open for self-guided pilgrimages during the week of Convocation. Monastics will be available at these locations to host visitors.
Kriya Events
Kriya Yoga Ceremonies and review classes are available to eligible SRF/YSS Lessons students. These events are available in-person only.
Registration is required for all in-person events.
Schedule below displays in local Los Angeles time.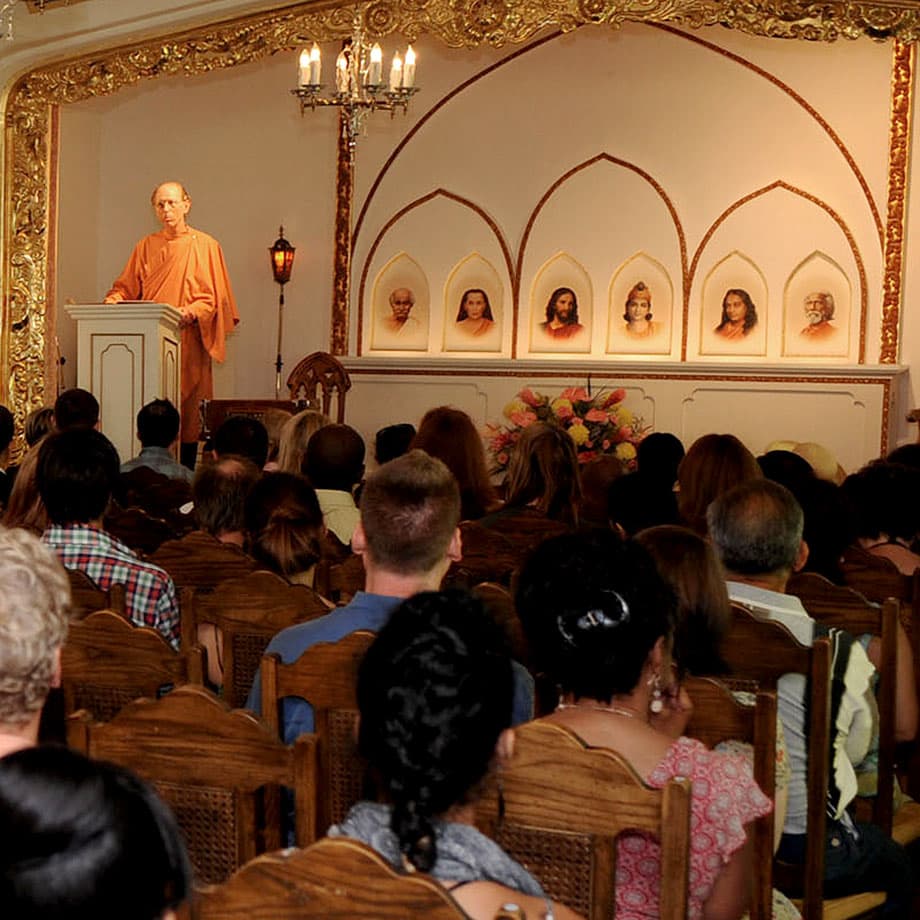 11:00 a.m. - 12:00 p.m. (PDT)
Opening Program
Sister Draupadi
@Glendale Temple
7:00 - 8:00 p.m. (PDT)
Building a Personal Spiritual Fortress
Brother Satyananda
@Lake Shrine Temple
7:00 - 8:00 p.m. (PDT)
Filling Your Cup of Happiness Through Service to Others
Brother Sevananda
@Hollywood Temple
10:00 - 11:00 a.m. (PDT)
Satsanga (Questions & Answers)
Brother Anantananda
@Lake Shrine Temple
7:00 - 8:00 p.m. (PDT)
Exploring the Lofty Kingdom of Loyalty
Brother Govindananda
@Fullerton Temple
1:30 - 2:30 p.m. (PDT)
Satsanga (Questions & Answers)
Sister Nandini
@Hollywood Temple
7:00 - 8:00 p.m. (PDT)
The Guru: Messenger of God
Brother Kamalananda
@Glendale Temple
8:00 - 11:00 a.m. (PDT)
Kriya Yoga Ceremony (for eligible SRF students)
@Lake Shrine Temple
1:00 - 4:00 p.m. (PDT)
Kriya Yoga Ceremony (for eligible SRF students)
@Lake Shrine Temple
7:00 - 8:00 p.m. (PDT)
The Power of Silence: Creating Quiet Time in Our Lives
Sister Brahmani
@Encinitas Temple
10:00 a.m. - 12:00 p.m. (PDT)
Kriya Yoga Review / Kriya Checking (for new initiates)
@Lake Shrine Temple
10:00 - 11:00 a.m. (PDT)
Kriya Yoga Review (for Kriyabans)
@Glendale Temple
Attend a Convocation Event at a Temple, Center, or Group Near You
Many SRF centers and groups around the world will also be holding in-person Convocation viewing events. SRF monastics will be visiting the following cities in the United States, Europe, and South America during Convocation.
All Convocation events and activities (with the exception of select in-person events such as Kriya Yoga ceremonies) are available on the Convocation app. You can participate in all events and activities on mobile devices and desktop.
Note: You do not have to download the desktop app. Simply click to join.
If you are unable to participate in an event at the time it takes place, you are welcome to view it later, as most events will be available for viewing after the scheduled date and time.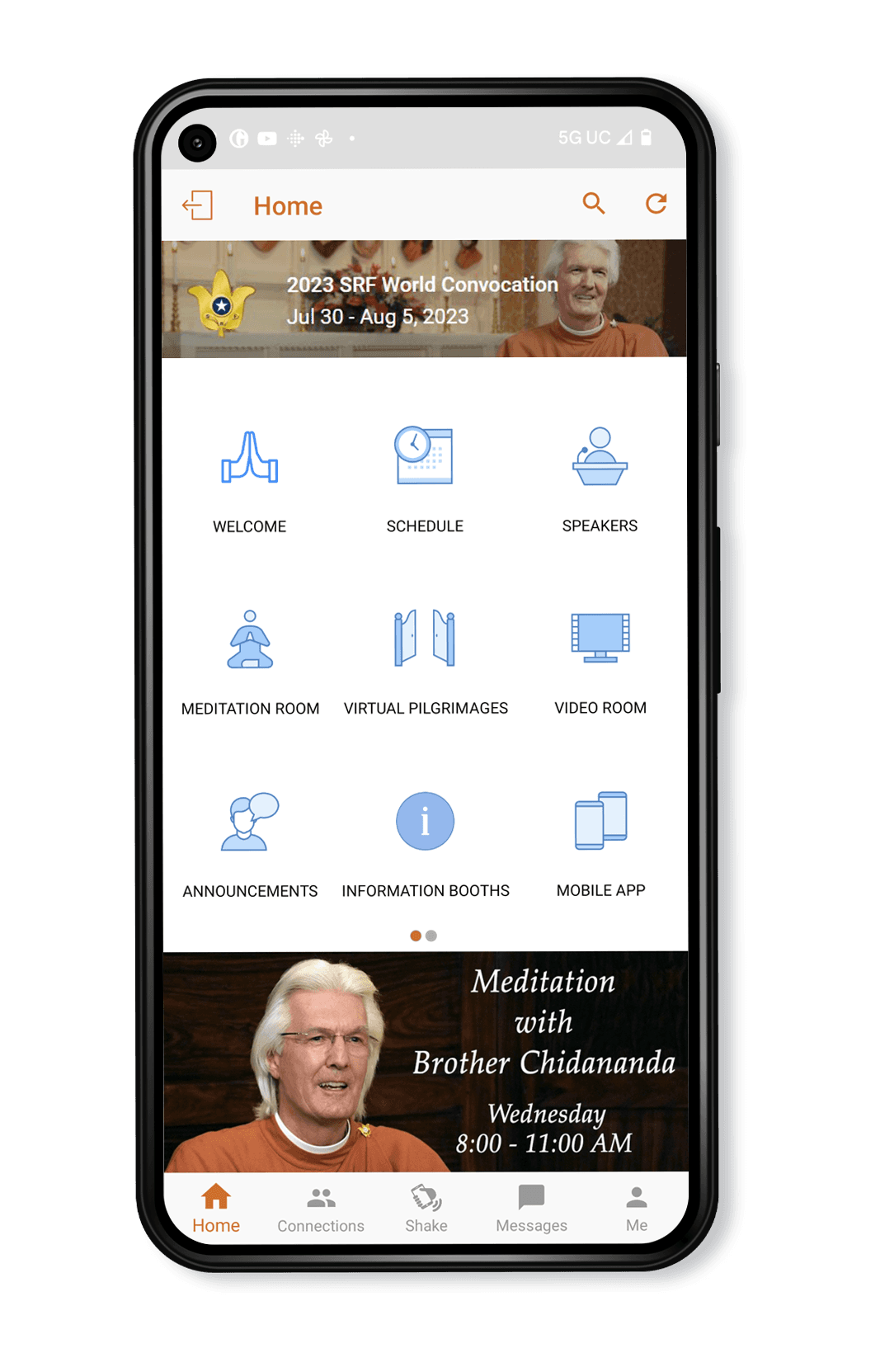 Access the SRF Technique Classes
Become a Student of the SRF Lessons
The 2023 SRF Online World Convocation is open to all. However, three of the classes — on the Energization Exercises, Hong-Sau Technique, and Aum Technique — and guided meditation with technique review classes, are available only to those who are current or past students of the Self-Realization Fellowship Lessons. (Yogoda Satsanga Society of India Lessons students are also welcome, of course.)
If you are not a current or past student, we invite you to enroll now for the SRF Lessons so that you may participate in the classes on these powerful techniques, which are integral to the science of Kriya Yoga taught by Paramahansa Yogananda.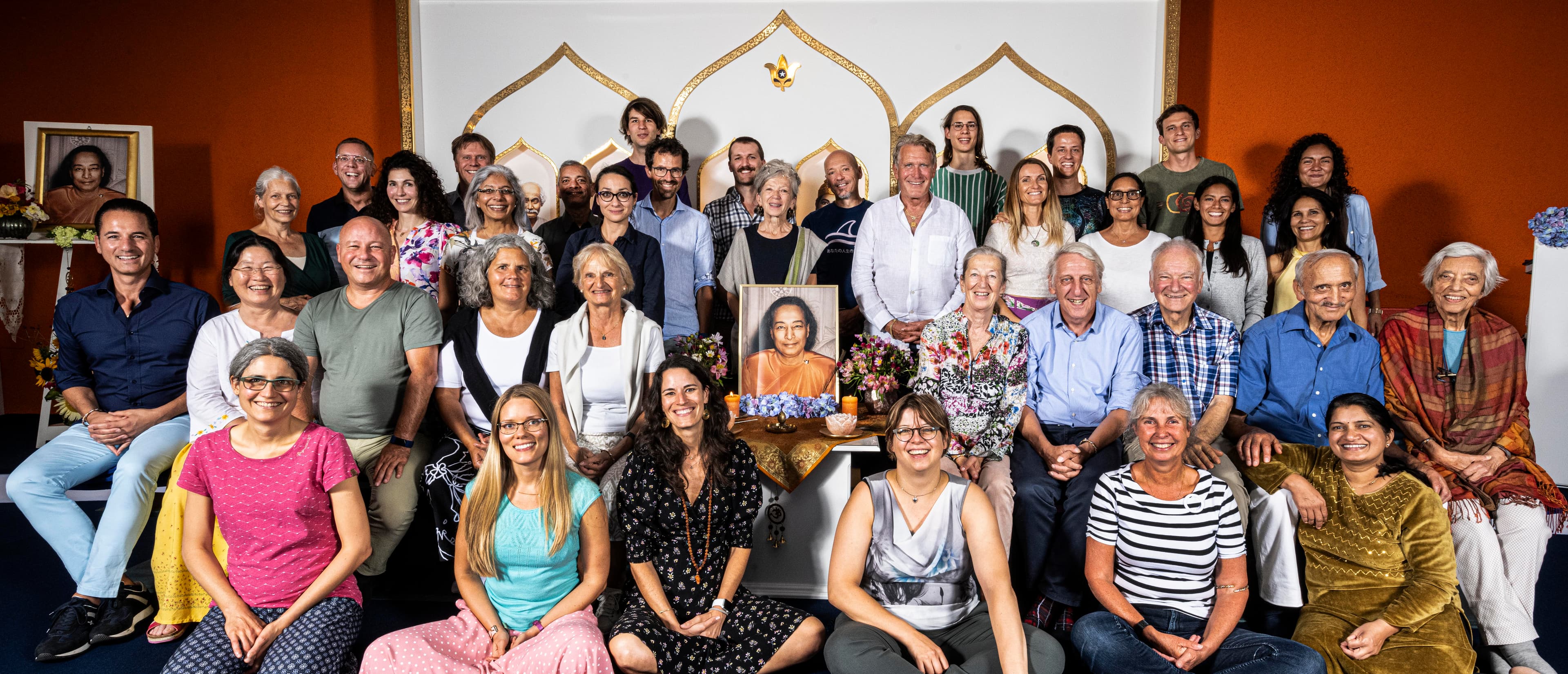 Sense of Community
Join others — from all around the world — as we come together to dive deep into Paramahansa Yogananda's life-transforming teachings and the tangible feeling of Divine Presence — blessings that are the hallmark of Convocation.
Online Meditations
Strengthen your ability to meditate more deeply by joining online with thousands of people worldwide as SRF/YSS monastics lead us in practicing this universal science of the soul.
Inspiration From SRF Monastics
Our monastic teachers will offer talks on Paramahansa Yogananda's Kriya Yoga teachings, giving his helpful counsel on how to navigate life's challenges, as they share their own heartwarming anecdotes about journeying on the spiritual path.
Testimonials
Convocation has been a newfound joy this year. Specifically I found the meditation room to be such an uplifting and immersive experience. Knowing that others around the world are simultaneous joining me in meditation has made the act of meditation much more special and meaningful.
C. G.
I will be watching and joining again and again in many of the lectures and meditations throughout the coming year.
T. M.
My heartfelt gratitude for the online convocation. I will relive it again and again, and look forward to absorbing each word by listening to the talks and chants again.
K. S.
The online Convocation is an incredible, renewable source of spiritual inspiration for which I am most grateful. Having the lectures recorded allows me to go back and review points the speaker made.
J. B.
Like so many others my heart is filled with gratitude for all the spiritual riches we have received at this year's convocation.
R. M. B.
Words cannot describe the power of the 2022 Convocation. I'm still floating.
S. B.
I feel it was significant to hear Brother talk about the part that spiritual people have to play in these outwardly difficult times, using our ever-increasing spirituality to make the world a better place.
J. B.
The invaluable teachings, guidance, and information the monastics shared with us arrived through fluxes of divine consciousness, bathing and deeply enlightening us.
A. L.
Brother shared some very poignant stories about loss, grieving, and recovering by giving it all to God. I found it quite moving and practical, as all humans face profound loss at some point in their lives.
T. S.
I needed this the most now. I'm going through a difficult phase of mental, physical, and spiritual challenges. This was a great source of peace and healing.
G. H.
Please consider a gift to SRF
Your donation will help cover the many expenses of Convocation. We welcome and are deeply grateful for your recurring or one-time gifts, which will help us to spread Paramahansa Yogananda's uplifting message and teachings to truth seeking souls worldwide.
Technical Support
Need help? Contact us via the blue Help Desk button (bottom right of your screen), or call us (Please note: long-distance charges apply).
Help Desk: +1 (760) 417-6080
Europe: +39 02 3859 2277
South America: + 55 21 2042 1118 or + 57 18 005 190 704
Yogoda Satsanga Society of India devotees and residents of India, please call +91 (651) 6655 555.